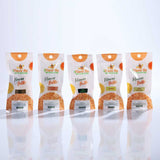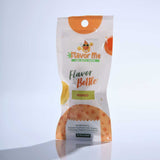 Flavor Me Tincture Flavor Enhancer Pouches CBD - Choose Your Flavor
Add any one of these Flavor Me flavor pouches and turn an earthy, woodsy flavor into a treat for your mouth.  Just tear open the bag, open the flavor bottle and squeeze it into you newly opened CBD tincture.  Close the tincture, shake well and enjoy.
Choose Your Flavor below!
Little to no difference
I ordered the flavor enhancer for the tincture. I found it to have little or no flavor enhancement at all. All I could taste was the tincture oil. They may need to be made stronger to actually work the way they should