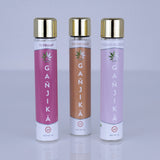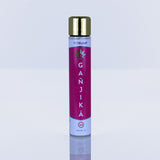 Ganjika Pre Roll 1G Delta 8 - Choose Your Flavor
 The convenience of these Ganjika Pre Rolls and the taste elevate them to a whole new level. Find the soothing benefits of our Delta 8 Pre Rolls in this single serve, 1G size. Whether you are on the go, or just need a quick hit to take the edge off, these Ganjika Pre Rolls are an excellent and tasty option to get the job done.
Hemp research and consumer delta 8 reviews are proving that the cannabinoids found in our Delta 8 and CBD products may be beneficial for: 
Mild pain relief
Relief from anxiety and stress
Uplifted moods and a mild euphoria 
Just remove the delta 8 flower pre-roll from the package, light up, inhale, and exhale to harness the unique benefits of high-quality, all-natural hemp. 
Add this product and more to your wellness routines by shopping Hemp Joi's full selection of premium CBD and Delta 8 best sellers. 

Choose Your Flavor below!
Ganjika Pre Roll
These pre rolls along with their own Hemp Joi brand pre rolls are some of the best there are. Both of these pre rolls produce good relaxing effects helping you wind down after a long day at work. All in all they are an excellent buy.